Integrated Transport Center (ITC)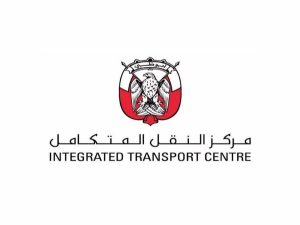 The Integrated Transport Centre (ITC) has been established pursuant to the law issued by H.H. Sheikh Khalifa bin Zayed Al Nahyan, in his capacity as the ruler of the Emirate of Abu Dhabi, on November 2016, in amendment of Law no. 19 of 2006 regarding Taxi regulation in the Emirate of Abu Dhabi. ITC is affiliated with the Department of Municipalities and Transport and is supervised by it.
ITC is the responsible entity for operating public transport and managing parking spaces, traffic monitoring centres, axle weights stations, logistical facilities of freight surface transport and roads sector according to the approved transport plans in which improves the quality of services offered in the sector. In addition to supporting the efforts dedicated by Abu Dhabi Government to accomplish a balanced and comprehensive development that nurtures an intelligent, integrated and sustainable transport sector in the Emirate of Abu Dhabi.
Required documents for ICT-DOT approval:
Site Plan
Traffic Impact Study (applicable for certain projects)
Trip Generation & Parking Calculations
Entrances Plans
Parking Rates,
Ground Floor Plan
External Parking Layout
Entrances Plans
Basement Floor Plans
Ramp Cross Sections